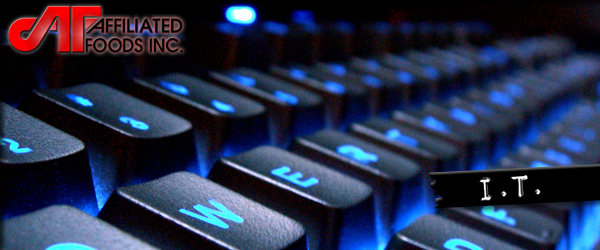 Technology, a necessary element in the success of any business, is a crucial segment in the continual quest for labor and cost saving efficiency programs used by Affiliated Foods, Inc.
Applying voice directed technology in our warehouse, has created efficiencies and significant savings in labor and created more accuracy in order selection and replenishment.
The IT department is responsible for all electronic media processing which includes: Printed reports, Web based reporting, shelf labels, EDI processing, Invoicing and all other application development and support.