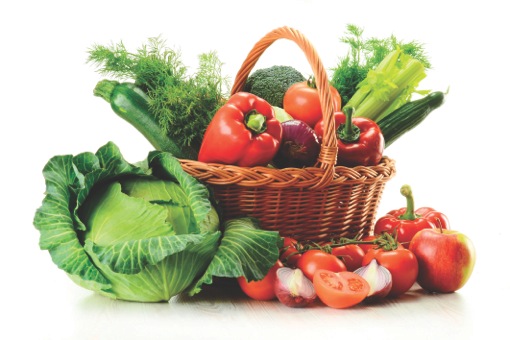 Fresh fruits and vegetables are critical in maintaining a healthy life style, and your Affiliated Produce Department is committed to delivering freshness, quality, selection and value to our member stores.
Quality control procedures are the foundation for our member retailers receiving the freshest produce available coupled with quality and valued pricing. The in-house USDA inspector and Affiliated Quality Control team assure completion of our mission. The Retail Produce Merchandisers bring many years of experience to train store personnel and provide exceptional merchandising and marketing techniques for increased sales and gross profits. Affiliated Foods Produce Training Academy provides comprehensive instruction in the care and marketing of fresh fruits and vegetables. In the past year, the 5 produce training classes had a total of 100 attendees.
The purpose of the Affiliated Foods Produce Department is to provide our member retailer with a complete and comprehensive produce program. Incorporated into this idea of total performance, we strive to buy, warehouse, and ship the best quality products available at the most economical price.
The Produce Department sends out a weekly Produce Order Book which contains regular and floral items including market conditions, suggested retail prices, guaranteed price list for ad items, percentages of mark-up on each item and items recommended for in-store promotions. The Produce Department also sends out special occasion items available on produce special order forms or by individual requests, along with setting up the weekly ad items for use in newspaper ads, circulars, and the product ad lists.
Farmer's Veg-Pak
Farmer's Veg-Pak is another valuable member retailer asset. There are two atmospheric controlled storage units for potatoes greatly enhancing the longtime potato bagging operation. The storage capacity is 20 million pounds! By buying during the harvesting season, the lowest cost, and storing in this facility, the price and quality of potatoes stays constant through out the year.
Veg-Pak also repacks tomatoes to insure quality, offering a variety of pack sizes and good pricing.
State-of-the-art banana ripening operations round out the duties of Farmer's Veg-Pak. The banana is the number one selling produce item nationally and accounts for 1% of store sales. There is nothing better than a good banana.