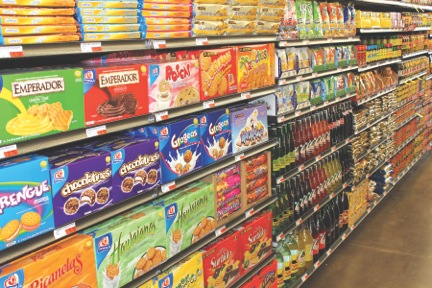 Hispanic
Hispanic marketing continues to be a vital segment of business for member retailers and Affiliated Foods. Constant evaluation of product lines continued throughout the year to assure our member retailers would have the correct mix and price points to accommodate their customers' needs. Hispanic and ethnic food categories are growing in popularity and the experts predict this growth to continue for the next several years.
Affiliated Foods is at the forefront of providing our retailers the products needed to feed this growth. The retail counselors and merchandising specialists team has the know-how and support to help all member retailers make this department successful and profitable.
---
Specialty
Specialty marketing continues to grow with more of DPI specialty products available to our stores. DPI complemented the inwarehouse products with additional sku's of specialty, natural and organic items. Inwarehouse specialty lines continues to increase to further fill the specialty product needs of our retail members. Based on retailer requests and changing national trends, Affiliated Foods and DPI continue to refresh and refine the extensive offering of speciality items.