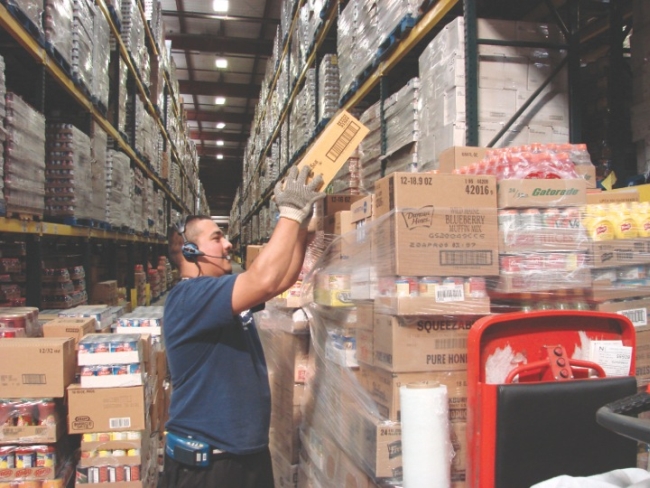 Warehousing
Since the beginning, warehouse expansion has stayed with the fast paced growth of the Affiliated Foods, Inc. member stores. Continual improvements in warehouse equipment, storage racking, technology, shipping, training and safety have also matched that same growth.
Affiliated Foods' warehousing facility encompasses over a million square feet (about 23 acres) of space, that maintains over  30,000 items.  Affiliated uses Selection and Voice Replenishment systems so that everything flows in getting orders pulled and ready to go, while also providing a clean, safe environment.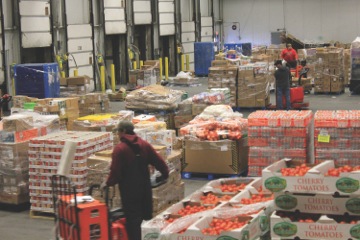 AFI Offers the following positions as Part-Time or Full-Time:
Order Selectors: Order Selectors fill customers' orders using state of the art voice recognition technology. Starting wage for an Order Selector is $11.25 an hour with performance based raises and incentives.
Forklift Operators:Forklift Operators use cutting edge voice recognition technology to replenish inventory with full pallets of products. Starting wage for a Fork Lift Operator is $11.80 an hour with performance based raises and incentives. (Experience preferred)